Who is Chuck Reynolds?
Hi, my name is Chuck. I'm here to provide web strategy & project management, technical on-site SEO, and WordPress development and project management services. I practice the Build it Right the First Time method, as I'm typically called in as a hired gun to fix far too many poorly-managed and poorly-built projects; so get in touch if you'd like a proper implementation. Currently reside in San Francisco, CA and Tempe, AZ.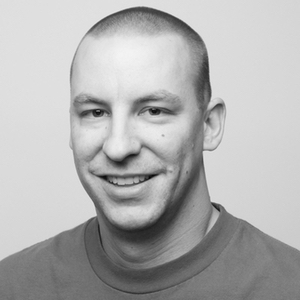 Providing professional web strategy consulting, WordPress custom theme and plugin development, and technical on-site SEO and web performance services.
If you can't tell I'm not good at web copy (copywriter? HMU). When I do find free time (does that exist?) I enjoy hiking, riding the trails on my mountain bike, and occasionally, I log on and play some video games to clear my head. In regard to local community, I organized the first two WordCamps in Phoenix (2009 & 2011). I helped in the growth of Gangplank, a collaborative workspace in Chandler Az from its inception, PodCampAZ, Ignite Phoenix, Arizona Entrepreneurship Conference and Social Media Club. For years I donated my time there as a technical mentor as well.
For the record, this Chuck Reynolds is:
NOT associated with the RJ Reynolds Tobacco company (in fact, I don't smoke at all nor do I like being around it).
NOT receiving any royalties from the Alcoa corporation for the usage of "Reynolds Wrap," and all the grief I got about that name during grade-school (true story).
NOT part of the Chuck Reynolds Car Company.
NOT the Chuck Reynolds elected Mayor of Oroville California.
Feel free to add/follow me, and be sure to say "Hi" — lurking doesn't get you anywhere. The best way to get my attention is email, not the phone. I will reply, not always quickly, but I will get to it. I don't answer the phone or check voicemails, and I stay off chat services. Now you know how to get in touch, and knowing is half the battle… G.I Joe
---
Talk to Chuck
Follow @ChuckReynolds
email:
Vuurr Digital
Vuurr is a Digital Marketing Intelligence firm providing premium web application development, and technical consulting on analytics/seo auditing, and conversion optimization services.
Levers (retired)
Levers was our product bringing accurate revenue forecasts and simulations to your digital marketing strategy.
Rynoweb
Rynoweb specializes in WordPress theme and plugin development, on-site technical SEO auditing and consulting.
UpChuck
UpChuck is an atypical aggregation of personal thoughts, philosophy and short notes from an average Chuck.
---
Projects